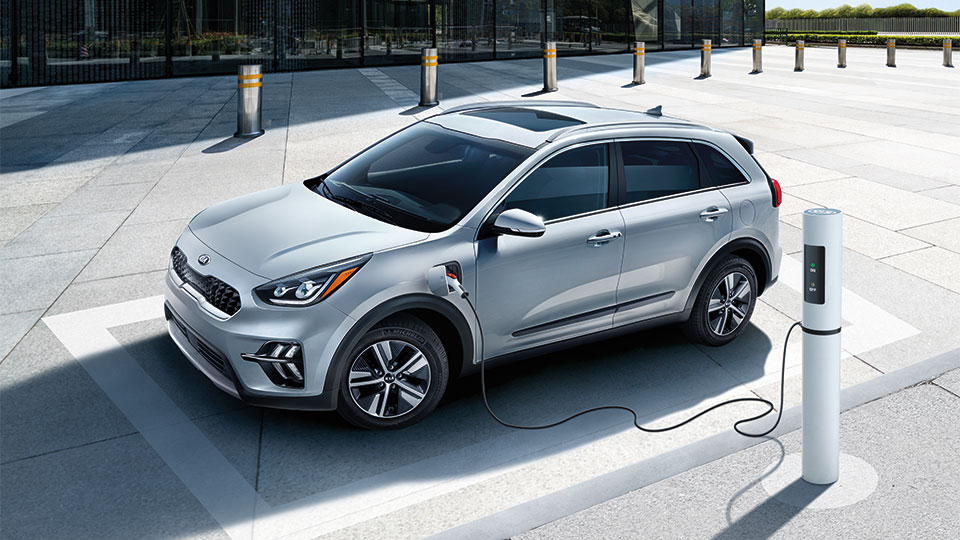 Kia SUV Models
If you have been a Kia fan for any amount of time, you know that they have the most celebrated SUV models! All of these well-known models are in stock at your nearby Kia dealers in Ohio, Kia of Alliance. From the Kia Sorento to the Niro Plug-In Hybrid options, you will be able to find a vehicle with all the features you need. In fact, we will spend some time with you, breaking down some of the differences between these popular SUVs for sale near you.
Starting with the Sorento, we know that it packs three full rows of seating! That makes this a full-size SUV, but it looks and feels more like a compact crossover. You aren't getting an odd feeling of access length, and weight like you can get with other competitors. The main issue with extra length is that it's hard to make sharp turns and fit into smaller parking spots. Thankfully, you won't have that issue with these Kia SUV models because Kia wanted to make this feel compact and comfortable. If you are looking at the base trim of the Sorento, you will see that it includes a 2.4-Liter four-cylinder engine giving you 185 horsepower and 178 pound-feet of torque. Matching the power of the engine is a six-speed automatic transmission.
If you come to our Kia dealers in Ohio looking for something that offers you astounding gas mileage, we have more options. One of the Kia SUVs for sale is even better for the environment than the others, the Kia Niro Plug-In Hybrid! We can show you the differences between the trim levels when you come to our Kia SUV dealer. The power for each trim level is the same, though. All three have a 1.6-Liter four-cylinder engine matched with a six-speed automatic transmission. The plug-in obviously means that it has a battery, it's known as the 8.9 kWh lithium-polymer battery pack as well as a 44.5 kW electric motor. Together, all this power offers a combined 139 horsepower and 195 pound-feet of torque.
Kia SUVs for Sale
We know that those two vehicles might not have what you're looking for, but it's a start to your search. Knowing what you don't want can be as important as knowing what you do want. That stands true for the next step in the process of buying one of our Kia SUV models at our Kia Finance Center. You probably have an ideal amount in your head for a monthly payment and a number that you don't even want to think about. The good news is that we have an expert team that knows the ins and outs of Kia Motor Finance and lease deals. We are prepared to help you consider all the options that are available for you and our Kia SUVs for sale.
You can easily make an appointment at our dealership by either calling or scheduling online. You will be able to test drive any of our Kia SUV models while you are here.