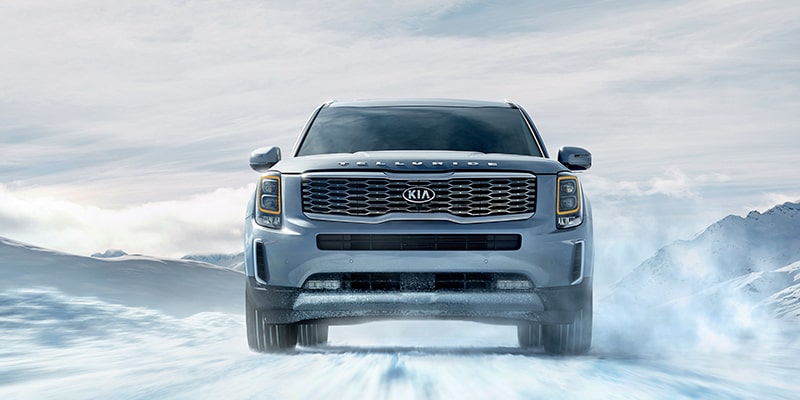 If you're looking to upgrade your current vehicle, we have great news! When you purchase a car at our dealership through Kia Finance, you can get access to exclusive Kia lease deals. Kia Finance also has several smart features to make it stand out amongst other financing options. Our
Kia lease deals
near you are sure to meet and exceed your expectations. No matter what cars for sale you're looking for, our dealership can help. Come on down to our dealership today to schedule a test drive with any of our fantastic cars or SUVs. One vehicle that we would recommend is the Kia Telluride. This highly capable SUV features a respectable fuel efficiency, as well as an impressive towing capacity. This vehicle will have no issue getting your cargo and passengers around town and comfort and in style. If this vehicle sounds like something that you might be interested in, then schedule a test drive on our website or in person. 
So what exactly makes us stand out amongst other Alliance car dealerships? Of course, there is
Kia financing
, which allows us to offer exclusive deals and fantastic resources to our lease and finance recipients. However, we offer so much more than fantastic lease deals and high-quality Vehicles. If you have any interest or need, you can stop by our dealership and check out our service center. Our service center is staffed by several highly trained technicians specially trained to deal with your Kia vehicles. Our Kia Alliance dealer looks forward to showing you exactly what we have to offer, not only on our car lots but also in our service center. Our service center features high-tech tools and services to make sure that we meet all of our customer's needs. We know that life can be unpredictable and look forward to helping you fix any problems that you might be having. Even if you just like to come in to talk to our experts about the problems you're having, we are here to help.
If you're looking for a vehicle with plenty of seating, cargo space, Cutting Edge technology, Superior handling, and a fantastic vantage point, then the Kia Telluride is the vehicle for you. The Kia Telluride has become more and more popular over the years, and it's not very hard to see why. As SUV technology continues to progress, these vehicles become more fuel-efficient. Because of this vehicle makes a great choice for not only a recreational vehicle but also a commuter vehicle. You and your family will love all of the comfortable seating and infotainment options. Additionally, the Kia Telluride comes with several off-roading options as well as several aesthetic customizations that you are short of love. If you have any questions on whether or not this vehicle may be right for you and your unique lifestyle, feel free to come in to talk to her experts. They can tell you all about what the Kia Telluride can offer you, and from there you can decide whether or not the vehicle is right for you. Stop by our Alliance Kia dealership anytime to test drive the Kia Telluride for yourself. Reading reviews can be a great way to understand what it might be like to own a vehicle; however, test-driving is the best way to know exactly how the car feels to drive.