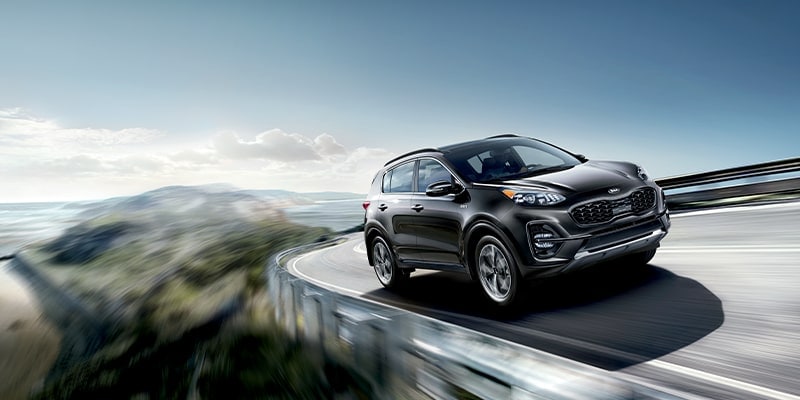 Are you looking for a ride that spacious, practical, and stylish? Well, the Kia Sportage might be just what you're looking for. Our Kia dealership features the range of Kia SUV for sale, and we're sure to have something that matches exactly what you're looking for. Our wide selection of Kia Sportage trims, colors, and models fit every lifestyle and budget. We know you have a choice of Kia dealerships in Ohio, and we want to show you why you should consider us! We are conveniently located at
2010 W State St, Alliance, OH 44601
, and we are always worth the trip.  Our vehicles come from all around the country. By buying vehicles from all around the country, we can guarantee that we get a great price, and when we get a great price, we pass those savings on to our customers! This is just one of the many reasons why you can find a superior value at Kia of Alliance. When you shop at Kia of Alliance, you know you're getting a great vehicle for a great price!
While you are at our fantastic Kia dealership, we would like to recommend the Kia Sportage to you. The
Kia Sportage
is an SUV made and manufactured by the legendary Kia brand. Kia is primarily known for offering superior reliability and quality at an affordable price. Our Kia dealerships in Ohio look forward to showing you what some of these fantastic vehicles have to offer. Come on in for a test drive and see exactly why the Kia Sportage has become so popular in the last couple of years. An SUV is a very practical choice for the Modern Family. The modern SUV offers incredible utility and respectable fuel efficiency. The modern SUV is now an economical alternative traditional car. Kia Sportage offers spacious seating and a considerable amount of storage space. The Kia Sportage also features impressive towing capacity. What this means is you'll have no problem getting the trailer and the family across town in style and comfort. With the Kia Sportage road trips just got a whole lot better! Don't worry about having room for cargo or an uncomfortable ride. The Kia Sportage offers incredible handling and a smooth Driving Experience. This SUV is perfect for those long road trips.
 If you needed any more reason to consider this impressive SUV, we would encourage you to take a look at the Kia Sportage interior. The interior features everything that the modern driver and passengers would hope for from a mid-size SUV. The spacious Kia Sportage seating is something that customers are always impressed by. At our Kia dealership in Ohio, we encourage our customers to come in and test drive one of these vehicles for themselves so they can feel the difference. When you're shopping for a
Kia Sportage for sale
, let us show you the difference that Kia of Alliance can make.