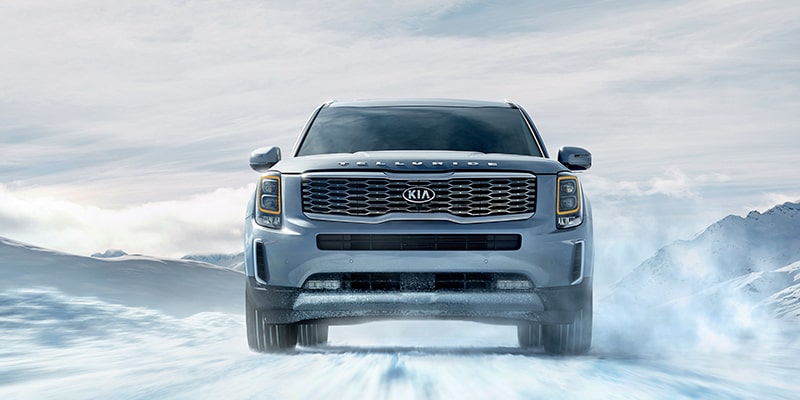 Are you thinking about upgrading to a more spacious, comfortable, and technologically-advanced vehicle? Well, our Ohio Kia dealers have just what you were looking for! When you come in, you'll be greeted by our friendly and professional staff will be happy to tell you about our many Kia Telluride offers. You can ask our team all about the Kia Telluride for sale in Ohio or visit us at
2010 W State St, Alliance, OH 44601
. At Kia of Alliance, we understand that searching for a new car, truck, or SUV can be a daunting task. That's why we've done everything we can to make the car-buying process simple and straightforward. We at Kia of Alliance don't want you to have to run all around the state, searching for the right
new Kia for sale
. We have a large selection of high-quality Kia SUV for sale. Come in some time to our Ohio Kia dealers to see our excellent selection for yourself and talk to some of our experts about how we can get you behind the wheel of one of these magnificent SUVs today. With such a selection, you're sure to find something that checks all the boxes. We know that vehicle selection is a very personal choice. That's why we have such a large inventory. While you're in, be sure to ask about our Kia Telluride colors available!
At our Ohio Kia dealers, we can walk you through the entire process. And because we respect your time we have made a variety of online resources to make a shopping experience even quicker and more convenient for you.  On our web site's home page, you will be able to find a search function. With this search function, you can filter by condition, model, year, prices, body styles, mileage, drivelines, features, and packages! We have considerable time and resources on our website so that you can have the best possible shopping experience with us. While you are at our Ohio Kia dealers, be sure to talk to some of our financial experts to see what sort of a deal that we can get for you. Or if financing isn't what you're looking for, we would be delighted to tell you about our
Kia Telluride lease
Ohio. The Kia Telluride has become very popular for some very simple reasons. The Kia Telluride offers fantastic handling, luxurious comfort, powerful Towing, and the seating space to get all your friends and family wherever you're going. Come in today to test drive for yourself at one of our Ohio Kia dealers. The Kia Telluride for sale in Ohio is a fantastic option for any lifestyle or needs.